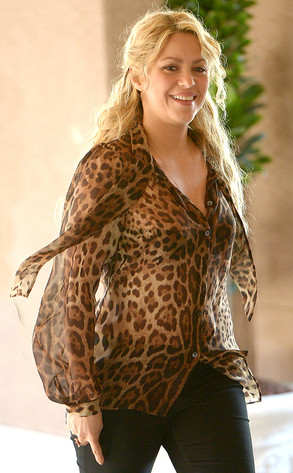 All Access Photo/Splash News
It certainly didn't look like Shakira had any trouble shedding the baby weight, but according to the stunning singer, she struggled just like any new mom.
Flaunting her sexy post-baby bod in a sheer leopard shirt, baby Milan's mama spoke with reporters in Pasadena, Calif., while promoting The Voice at NBCUniversal's press day.
"[Losing baby weight] is the only thing that's been stressful," the Voice coach explained. "I knew I had to come back here to do The Voice two months after I had delivered a baby. I didn't have my four months of maternity like every woman on earth has. I'm not trying to complain, but it's been a process full of challenges."