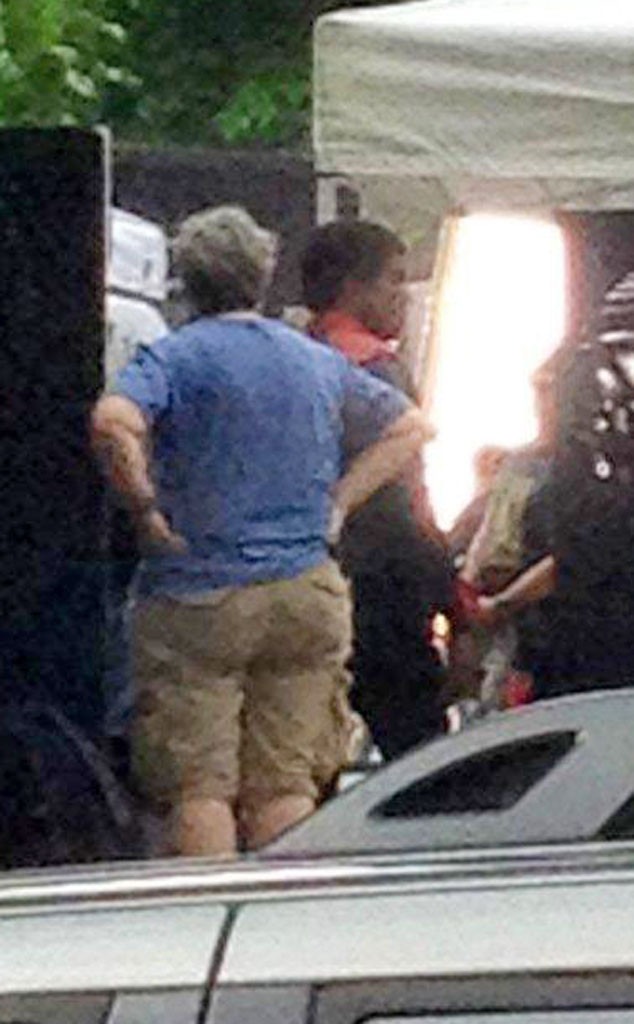 @childerscp
Kanye West appears to have made the local news.

Kim Kardashian's man was filming scenes for Anchorman 2 (actual title: Anchorman: The Legend Continues) in downtown Atlanta today—and Kim was briefly on set to support him as well before flying back to L.A., according to the Atlanta Journal Constitution's Access Atlanta blog.
The studio had no comment on the latest casting coup, but we hear that Kanye was part of a big fight scene (you know those local-newsmen rumbles that Ron Burgundy is always getting into) shot in Woodruff Park.
But, regardless of any official word, the sequel to the 2004 cult classic already looks to be transcendently awesome. (And thanks to 
Just look at this shot of Tina Fey and Amy Poehler (looking oh-so-news-woman-y) giving Sacha Baron Cohen a good beating on set Tuesday!
Plus, anything with Will Ferrell, Christina Applegate, Paul Rudd, Steve Carell and Kristen Wiig is kind of a big deal.
Thibault Monnier, PacificCoastNews.com
—Reporting by Noelia Murphy and Senta Scarborough
(Originally published May 8, 2013, at 1:27 p.m. PT)