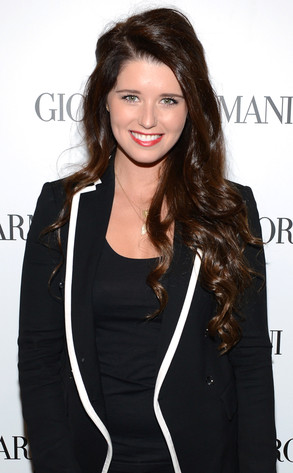 Michael Buckner/Getty Images
While her brother Patrick Schwarzenegger may have been in the news lately for his clubbing activities, Katherine Schwarzenegger is focusing on much more creative endeavors.
Arnold Schwarzenegger and Maria Shriver's oldest daughter took to her Instagram today to unveil her latest project.
"I am so happy to announce the launch of my new lifestyle website!" she shared, along with a pic and link to the new site. "Check it out and let me know what you think! Xo"
Looks like this apple didn't fall too far from the tree! Mama Maria is an award-winning journalist after all, and, in addition to offering style advice, the entrepreneurial 23-year-old is covering the health and fitness topics that are near and dear to her dad.