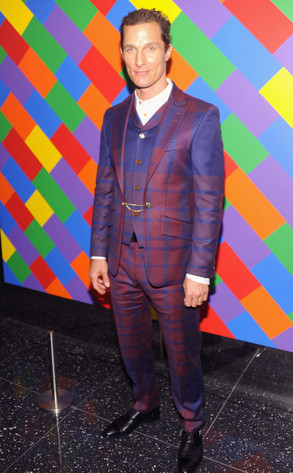 Jamie McCarthy/WireImage
Matthew McConaughey has no problem reading negative reviews of his acting.
"A few years ago, I did a really interesting kind of experiment," the Mud star revealed in a recent interview.
"My assistants gathered every negative review I've ever had and it was a good, thick pile," the hunky 43-year-old actor said. "I sat down and said, 'We're gonna read every one of these.' There was some really good constructive criticism. I'm like, 'That's what I would've said about that performance. You're right.'"