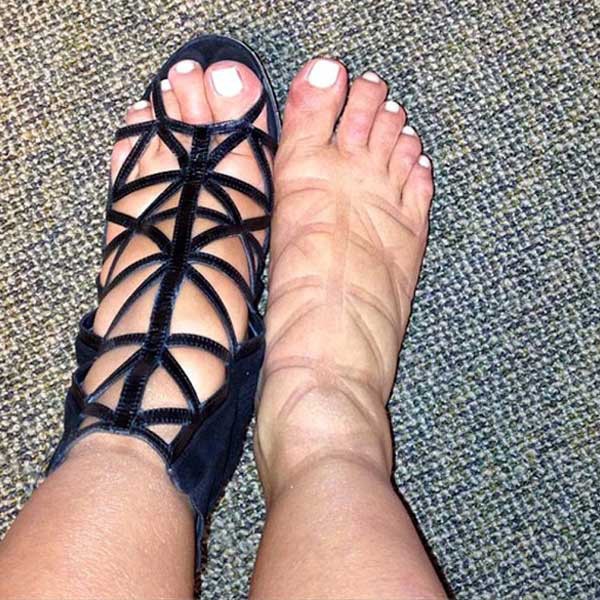 instagram.com
Welcome to the wonderful world of pregnancy.
Along with strange cravings and a bulging belly (among other things), Kim Kardashian is now experiencing another joy that comes when you're expecting a child—swollen feet.
The E! star shared a photo of what happens when your swollen puppies walk around in designer heels all day.
Kim joked, "Swollen feet or a new Givenchy tattoo?"
The picture showed Kardashian's right foot with a very clear imprint on her skin from the black, cut-out Givenchy heels she was strutting that day, but if you think swollen feet will stop the celeb from rocking some pumps and stilettos, think again.
The mother-to-be posted a sweet photo earlier tonight of herself and beau Kanye West before going out, writing, "Date night with my ❤," and the star is rocking a pair of pumps. Well, you know the saying: "Beauty is pain."
It's just a little more pain when you're pregnant.
Be sure to tune in to an all-new season of Keeping Up with the Kardashians June 2, only on E!