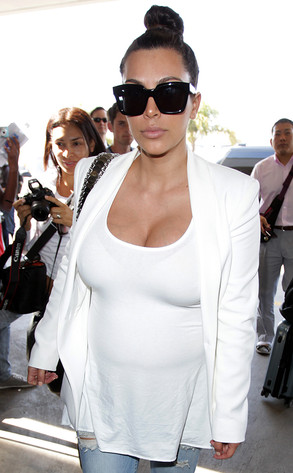 Clint Brewer/Splash News
Kim Kardashian is back in L.A. after vacationing in Greece with her family and reuniting with Kanye West in Paris.
The 32-year-old soon-to-be mom landed in Los Angeles on Friday, with sisters Kourtney Kardashian and Khloé Kardashian Odom in tow.
Kim took to Twitter shortly after, tweeting: "Been up for hours, so jetlagged. Watching E! & saw the new KUWTK8 promos. Anyone else see them? So cute! #Family1st"