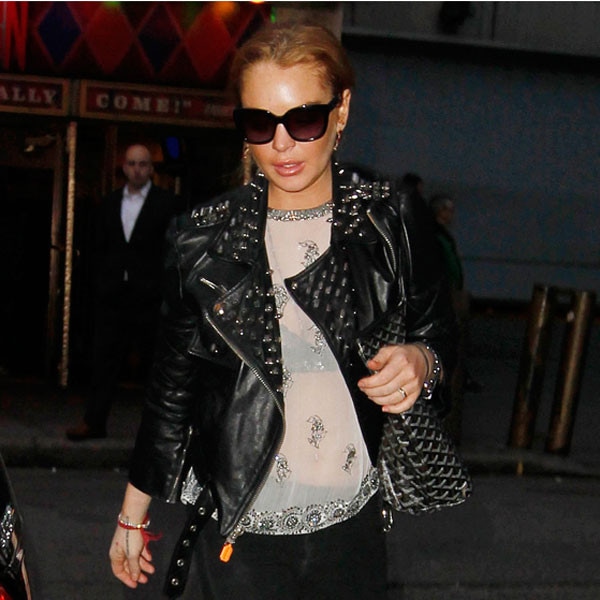 Freddie Baez/startraksphoto.com
Lindsay Lohan still isn't in a court-approved rehabilitation facility, sources confirm to E! News, so what are the ramifications for the troubled star if she's seen as not cooperating with the judge's orders?
Criminal Defense Attorney Alec Rose, who is not affiliated with the case, explains that there are numerous roads the prosecutor, police or assigned probation officer can take.
"They can submit a petition to the judge, asserting that they believe she violated her probation," Rose told E! News exclusively.
"If the judge finds the petition is sufficient, which they likely will because of the condition of having to be in rehab on May 2, the judge immediately revokes probation and issues a warrant for her arrest."
So would LiLo instantly be whisked away in handcuffs? Maybe not, he reveals.
"Usually on misdemeanor warrants they send a letter that says a warrant has been issues for your arrest, or it could say a warrant could be issued for your arrest if you don't attend this hearing date."
The Liz & Dick star pulled up to Morningside Recovery Center in Newport Beach, Calif., this morning, but never actually got out of the vehicle. E! News confirms that she left soon after and is reportedly headed back to New York. And if the star arrives at LAX, she may be met with some difficulty.
Rose tells E! News, "I believe in this particular case they will act very quickly. They could order the plane not to take off."