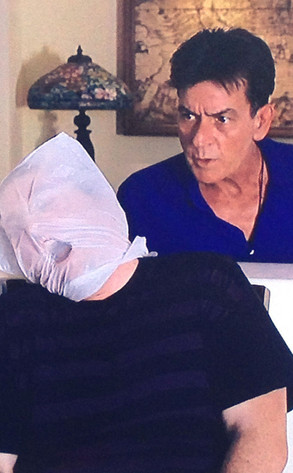 mobypicture.com
It's important, in life, not to get on Charlie Sheen's bad side.
Actually, uh, not a good idea to tick off anyone he cares about either. On Wednesday, the Anger Management star took to Twitter to defend ex-wife Denise Richards against recent media criticism about her weight.
"listen up sad, dooshy media," he tweeted. (And if you are the type to correct the spelling on any derivative of the word douche, then you probably are one.) "STOP the inane reports of Denise's weight! She's SO healthy!"