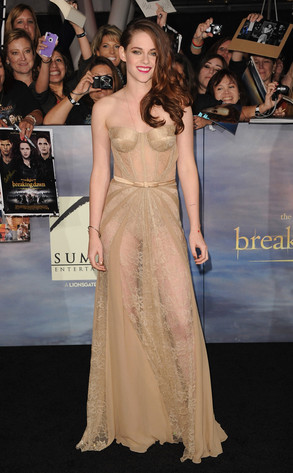 Jason Merritt/Getty Images
Score one for team Kristen Stewart!
Glamour UK has just crowned the Twilight star the best-dressed woman—for the second year in a row.
The 23-year-old beat out fashionable gals like Emma Watson and Kate Middleton, whose much-coveted style constantly causes the items she wears to sell out in a matter of hours.
But it looks like laid-back beat out ladylike, with the glossy citing K.Stew's "personal rock-chic style" as part of her sartorial appeal.