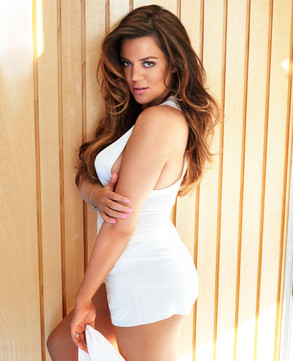 Cosmopolitan
Khloé Kardashian Odom is opening up about body issues in the latest issue of Cosmopolitan UK.
"I'm confident in who I am. I've always known that I'm not Kim and I'm not Kourtney—I've always been OK with that," the E! star tells the mag. "I probably thought I was prettier before I entered the spotlight because being compared to somebody else every day does sort of beat up your spirit and soul. But it's made me stronger. I've gained another level of confidence."
She adds, "I don't care what size I am; I care about how I look," she says. "If my jeans are tight and I have a little muffin top, then OK, I have to cut down on the carbs. I don't expect to be a size 2 and nor do I want to be. I'm 5 feet, 10 inches and I like being curvy, but I also like being toned."