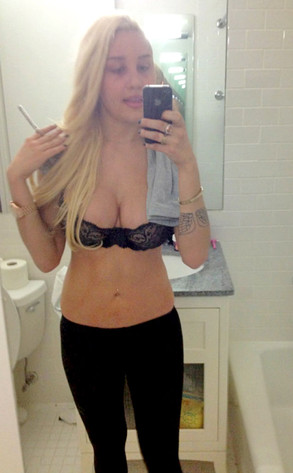 Twitter
Amanda Bynes wants Drake to see what he's missing out on.
Adding to her gallery of sexy selfies, the actress posted some more mirror photos today while in the bathroom, but got a little racy with it by opting to pose without a shirt on and instead deciding to flaunt her fun bags along with her slim figure.
Which, by the way, she's not happy with.