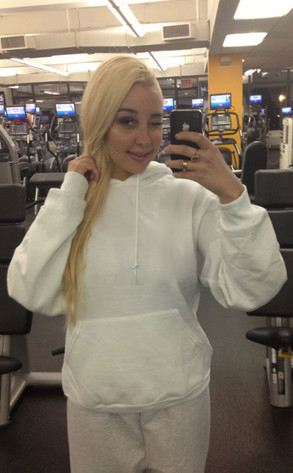 Twiter
Tweet tweet, Chicky!
Amanda Bynes was excited to show off her newly half-shaven head on Twitter Sunday. The actress turned social media star posted several shots of herself at the gym, clearly pleased with her bold Cassie-inspired look.
In the self-taken mirror pics, Amanda wears light gray sweatpants and a white hoodie, smiling at her reflection in the mirror. Her long blond hair is down and tossed over her shoulder, and the buzzed half is clearly visible.