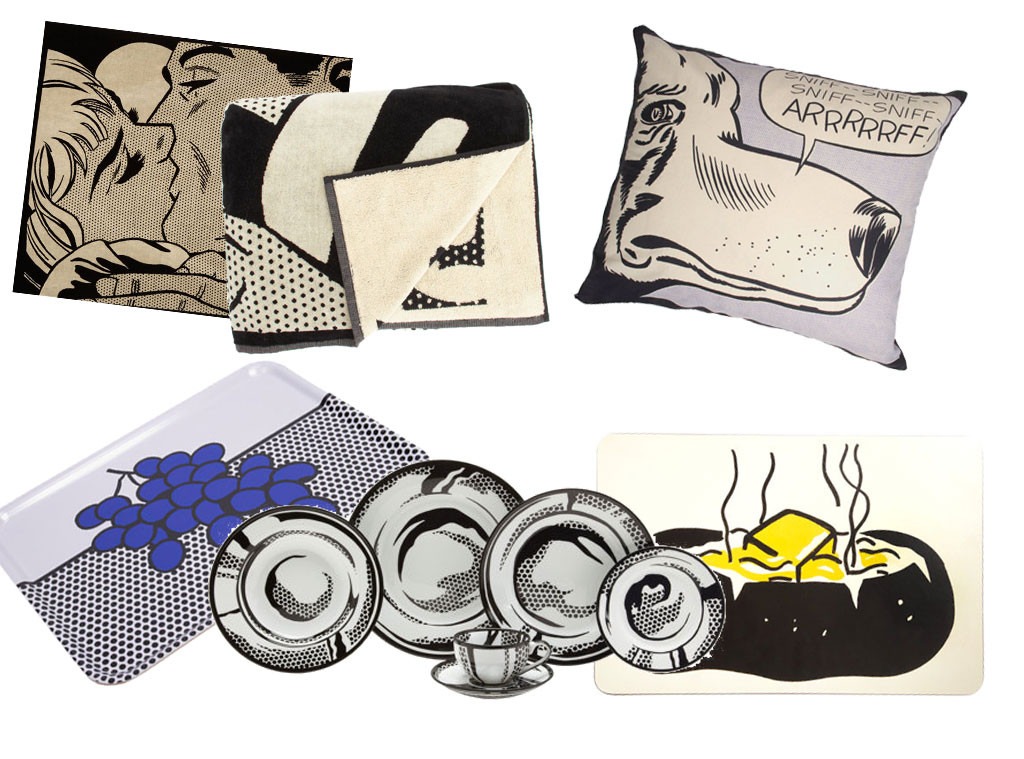 Courtesy: Barney's
Now you make your house pop with—what else?—Pop Art.
Barneys New York has just launched a home collection of punchy pieces inspired by one of the popular art movement's most beloved artists, Roy Lichtenstein.
The best part? At $28 to $295 the arty decor won't set you back as much as a Lichtenstein painting, but still offers you the opportunity to display the artist's prints in quirky cute ways. 
Take his classic Drawing for Kiss II decorating a massive beach blanket or his iconic Baked Potato print found on playful place mats. And for those who can't commit to Lichstenstein decor, a handy tote bag and water bottle emblazoned with his artwork offer the perfect alternative for the pop enthusiast on the go.
But whether you want to go all out with a Lichstenstein look or not, you better act fast. Once the limited-edition collection sells out, Barneys will not replenish the pop pieces.