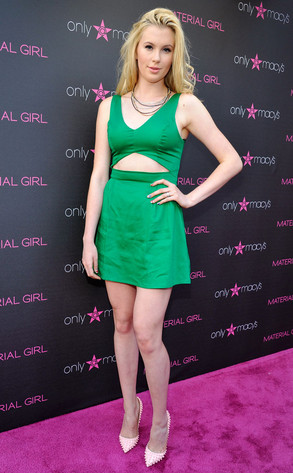 John Sciulli/Getty Images for Iconix Brand Group
Ireland Baldwin wants to make one thing clear: If you don't have something nice to say, then keep it to yourself.
Alec Baldwin and Kim Basinger's 17-year-old daughter is hitting back at critics, especially gossip sites and all the "haters" on social media, who have said she's "too fat" to pursue a modeling career and think she's been given an unfair leg up just because of her Hollywood pedigree.
"Of course I get those comments about how I am too fat to model, how I am not model material, how I am an unattractive girl, how I am too tall, etc…. I understand that I am not a size .008," the younger Baldwin writes in an open letter on her Tumblr.