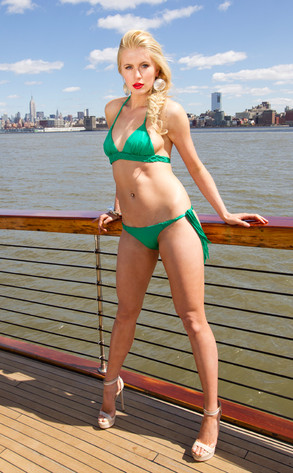 Beckwith/NY Post/Splash News
Apparently, Ireland Baldwin isn't concerned with her father's opinion of the New York Post.
Despite Alec Baldwin's contentious relationship with the tabloid, his 17-year-old daughter—who recently signed a contract with IMG Models—debuted pics from her first photo shoot in the daily paper.
Clad in a skimpy bikini and looking sexy as ever, Baldwin's daughter with ex Kim Basinger (she's the spitting image of her Oscar-winning mother) poses like a pro and shows off her sultry side.