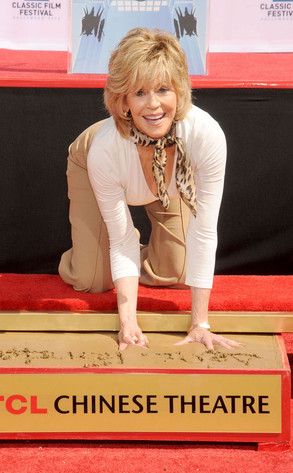 Gregg DeGuire/WireImage
Jane Fonda's career in Hollywood is set in stone cement.
After more than 50 years in show business, the 75-year-old actress was surounded by friends and fans while being honored with a hand and footprint ceremony at the iconic TCL Chinese Theatre (formerly known as Grauman's Theatre and Mann's Theatre) early Saturday morning.
Fonda left her imprints (and a peace sign to jazz things up) next to her famous father Henry Fonda, who earned his spot on the Walk of Fame in 1942.