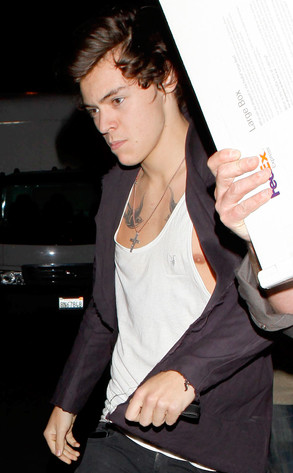 Twist/X17online.com
Heads up, One Directioners!
Harry Styles had a slight wardrobe malfunction while out for dinner with none other than Rod Stewart and his wife, Penny Lancaster, at Dan Tana's in West Hollywood on Thursday.
The only thing that caught our attention more than Style's random dinner date was his moment of indecent exposure.