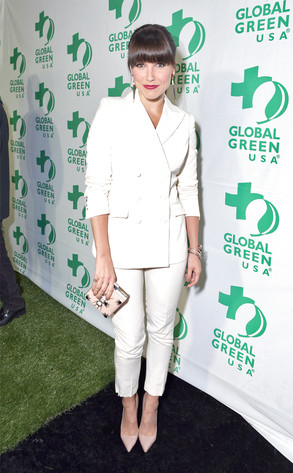 Alexandra Wyman/Getty Images
Stars don't always wear haute couture.
Luxe labels may get all the glory (especially on the red carpet) but there are also a ton of green brands getting major play in Hollywood, too—hi there, Sophia Bush! And, lots of celebs' street-styles looks often include an eco-friendly piece or two.