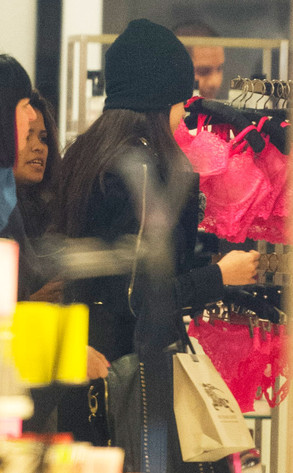 Ron Asadorian / Splash News
Who ya shopping for, Selena Gomez?
The adorable actress was snapped looking at lingerie at Victoria's Secret in NYC, and we can't help but wonder whether that pretty pink bra just might be for rumored on-again boyfriend Justin Bieber.
Of course, the former Disney darling could be shopping for undergarments for any old reason, but it's more fun to speculate now that the singer and her former beau are seemingly on once again.