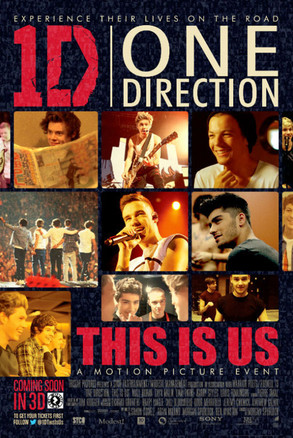 Our favorite British boys are beyond supersexy in their new movie poster!
One Direction released the cover of their upcoming 3-D film This Is Us Thursday night, which features candid snapshots of the guys, but with an artsy twist—a fan-inspired background.
The backdrop was compiled using fan selfies from around the world, and Directioners have been submitting photos to the band's site since February.