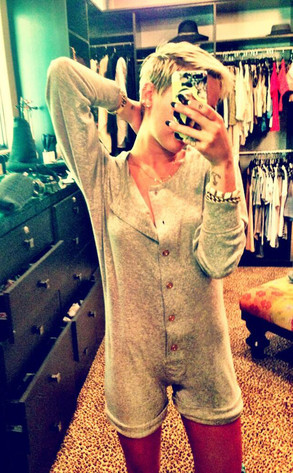 Twitter
Miley Cyrus knows how to work it and twerk it.
The 20-year-old stunner took to Twitter today to share a new selfie shot where she's posing in an adorable onesie and showing off her silly side.
"Don't hate. Appreciate. #Chanel1Z," the "Ashtrays and Heartbreaks" singer captioned the pic on her micro-blogging page.