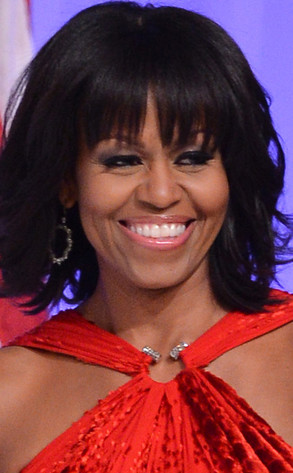 JEWEL SAMAD/AFP/Getty Images
Looks like Michelle Obama's solution to her midlife crisis didn't really work out.
When the first lady debuted her fringe back in January, she quipped the haircut was her "midlife crisis" during an interview on the Rachael Ray Show.
Now, it appears Mrs. Obama is already bored with her new look.