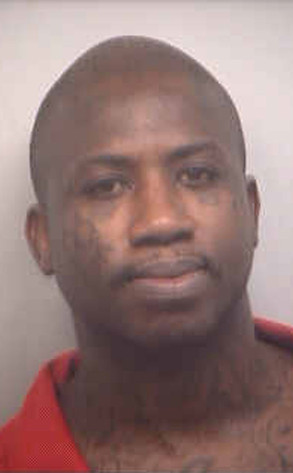 Fulton County Sheriff Dept.
Gucci Mane might be in some serious trouble.
On Tuesday, the rapper (real name: Radric Davis) was indicted on one count of aggravated assault, E! News confirmed. The Spring Breakers actor was accused of assaulting a soldier March 16 with a champagne bottle at an Atlanta nightclub, and the following day, Mane turned himself into the police.
Bail was set at $75,000, according to Mane's attorney.
The alleged victim, James Lettley, wanted a photo with Mane at the time of the incident, according to Atlanta's WSBTV. But according to Lettley, Mane was not OK with taking a picture and struck him in the back of the head with a champagne bottle.