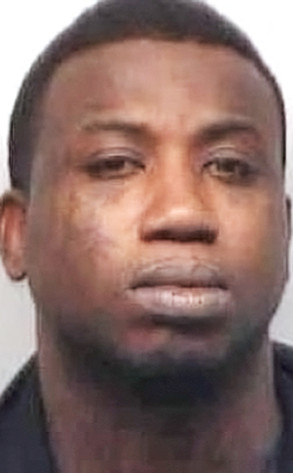 It looks like "Gucci Time" is back behind bars.
E! News has learned that hip-hop star Gucci Mane, otherwise known as Radric Davis, turned himself into Atlanta police Tuesday night to answer allegations of assault at a local nightspot.
Per the incident report obtained by E! News, cops were called to Harlem Nights club on March 16 after a patron complained that he had been attacked in the VIP area.
Upon arrival they interviewed the victim, James Lettley, who stated that after he tried to make conversation with Mane, the rapper "struck [him] in the head with a champagne bottle."