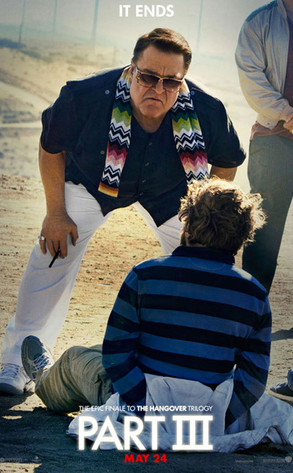 WB
Which member of the Wolf Pack is in trouble now?
As we eagerly await the release of The Hangover Part III, fans are being treated to another poster that could reveal a sneak peek into the movie's storyline.
As Alan, played by Zach Galifianakis, causes plenty of trouble in and around Sin City, one new character might finally be putting the troublemaker back in his place.