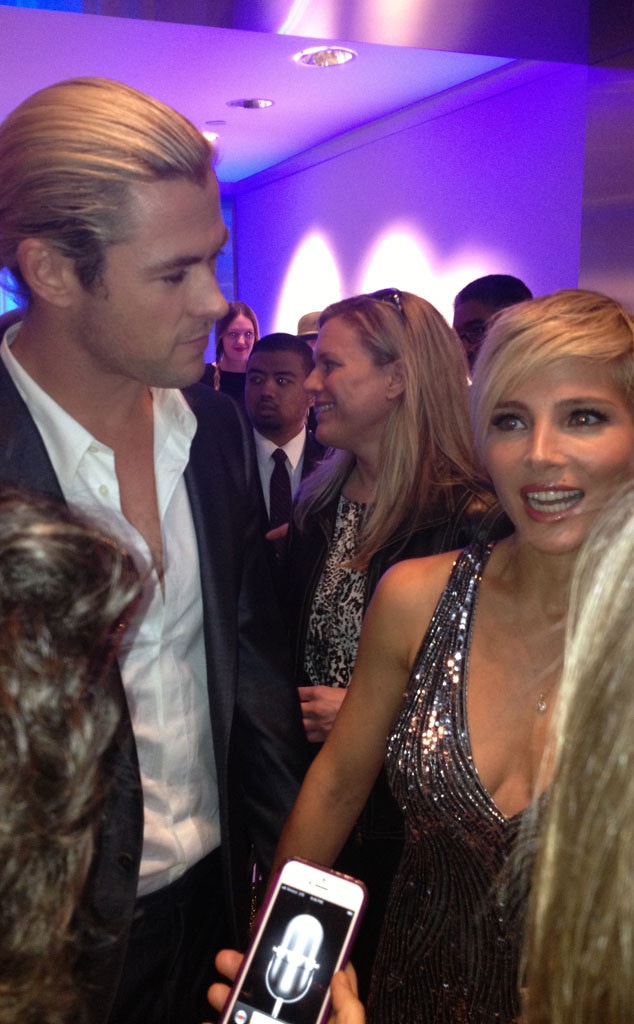 Jennifer Cooper
Last year, Chris Hemsworth said he couldn't see his younger brother Liam Hemsworth getting engaged to girlfriend Miley Cyrus at such a young age. But now that the duo are officially on their way to the altar, the Thor star and his wife, Elsa Pataky, are supportive and eager for their union.
"We're very excited," Pataky told E! News of Liam and Miley's wedding, while attending the Inaugural Oceana Ball in New York tonight.
"We just want them to live a happy life," Hemsworth added, before Elsa stated, "We don't want to get too much into their personal life; we just want them to be happy."
Cyrus was spotted in Miami over the weekend, celebrating her buddy Pharrell's birthday with fellow Hollywood star Jennifer Hudson. "So many peeps I love birrrfday is today! Gotta celllllebratttteee ❤❤❤," she tweeted on Friday.
Since spending some time apart, Miley and Liam have been "making major healthy strides in their relationship." Additionally, the former TV star was spotted with her engagement ring today while her beau was snapped heading to the gym, so it seems like all is well and normal on their end.
And we couldn't be happier.
—Reporting by Jennifer Cooper