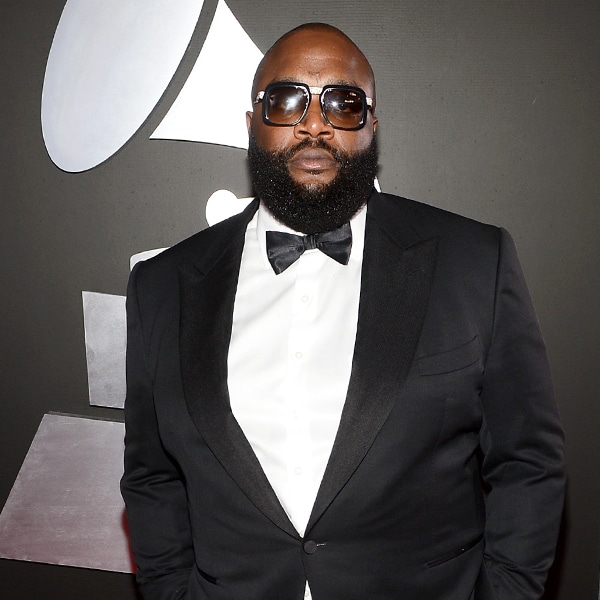 Larry Busacca/WireImage
Rick Ross has seen the light.
About a week after calling the outcry over a verse in his tune "U.O.E.N.O." a "misunderstanding," the rapper finally apologized for the offense via Twitter today.
"I dont condone rape.Apologies for the #lyric interpreted as rape. #BOSS," Ross tweeted. 
He added, "Apologies to my many business partners,who would never promote violence against women. @ReebokClassics @ultraviolet."
Reebok had been inundated with calls to drop Ross after the release of "U.O.E.N.O.," which includes the lyric, "Put molly all in her champagne, she ain't even know it. I took her home and I enjoyed that. She ain't even know it." (Molly is a slang term for MDMA, a crystalline or powder form of the drug Ecstasy.)
"It's time for Reebok to stop using their brand as a platform to promote rape and the idea that rape is not just okay, but cool," Nita Chaudhary, cofounder of women's rights group UltraViolet, said in a statement today following a protest outside the sportswear brand's flagship store in New York City.
"Contrary to Ross' claims, there was no misinterpretation here: Slipping a woman a drug and 'enjoying that' is rape, plain and simple. It's time for Reebok to answer the 72,000 customers who want them to stop promoting violence against women and fire Rick Ross."
"Women are the most precious gift known to mankind," Ross had previously said in an interview with New Orleans' 93.3 FM.
"It was a misunderstanding with a lyric, a misinterpretation. The term rape wasn't used. I would never use the term rape."