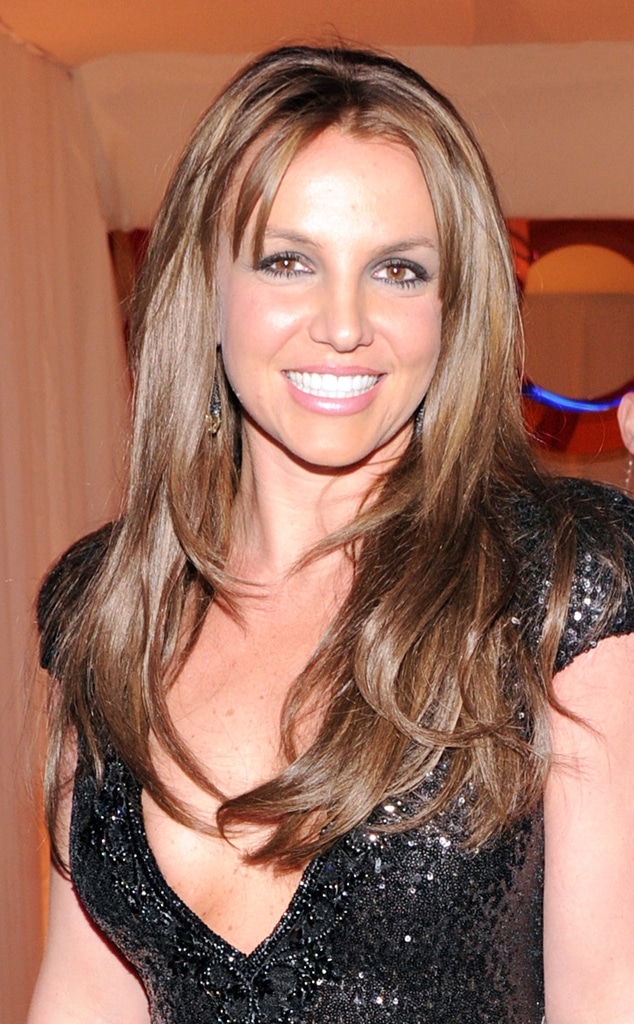 Jamie McCarthy/Getty Images for EJAF
Britney Spears seems to have gotten her personal life back on track after finding romance with new beau David Lucado following her defunct engagement to ex-fiancé Jason Trawick.
Now, her legal team is hoping to get the pop star's business affairs in order as well.
The "Scream & Shout" singer's conservatorship attorneys were in court Friday morning to ask a judge for authority to modify the investment allocation strategy of Spears' assets—the latest development in a seemingly never-ending string of court hearings since her conservatorship was established in the aftermath of her notorious 2008 mental-health crisis and subsequent public meltdown.
Spears' legal eagles exclusively tell E! News that the market was very different when conservatorship over the singer, which is overseen by her father, Jamie Spears, was put in place five years ago. At that time Spears' assets were reportedly locked into bonds, and because of the rapidly changing market, attorneys filed an emergency motion to have the judge allow them to make immediate changes to her investment strategy.
Judge Reva Goetz said she was up on the latest financial news and granted the attorneys' request.
"We modified so we could stay ahead of shifts in the economy, as they are changing now more rapidly than they were over the last three years," conservatorship attorney Andrew Wallet tells E! News.
Geraldine Wyle, another attorney for the conservatorship, says it is imperative that the judge allow them to make these changes now and not three months down the road.
"We needed to get some freedom to open it up," she explains about the decision to file to an ex parte motion, which expedites the process to have the matter heard immediately, in lieu of a standard petition, which could take months before moving ahead.
Wallet reveals that Spears' assets had been "stuck in bonds by court order, and bonds are flat." He said Judge Goetz's ruling now gives the singer's investment advisors more flexibility to respond to the changing market conditions.
That said, Wyle appears confident that Spears should have no financial worries after weathering a challenging investment climate.
"We have done well," Wyle says, despite "a very difficult time." However, he adds, "What was good in 2010, 2009 is no longer a prudent way to invest her assets."
Wallet agrees. "We have been very diligent on how we have been investing her assets and have been weathering the bad economy very well and we want to continue to do so," he says. "[The] market is changing, and we need to stay abreast of it."
That's all well and good, so that Spears can focus on what she does best: making music.