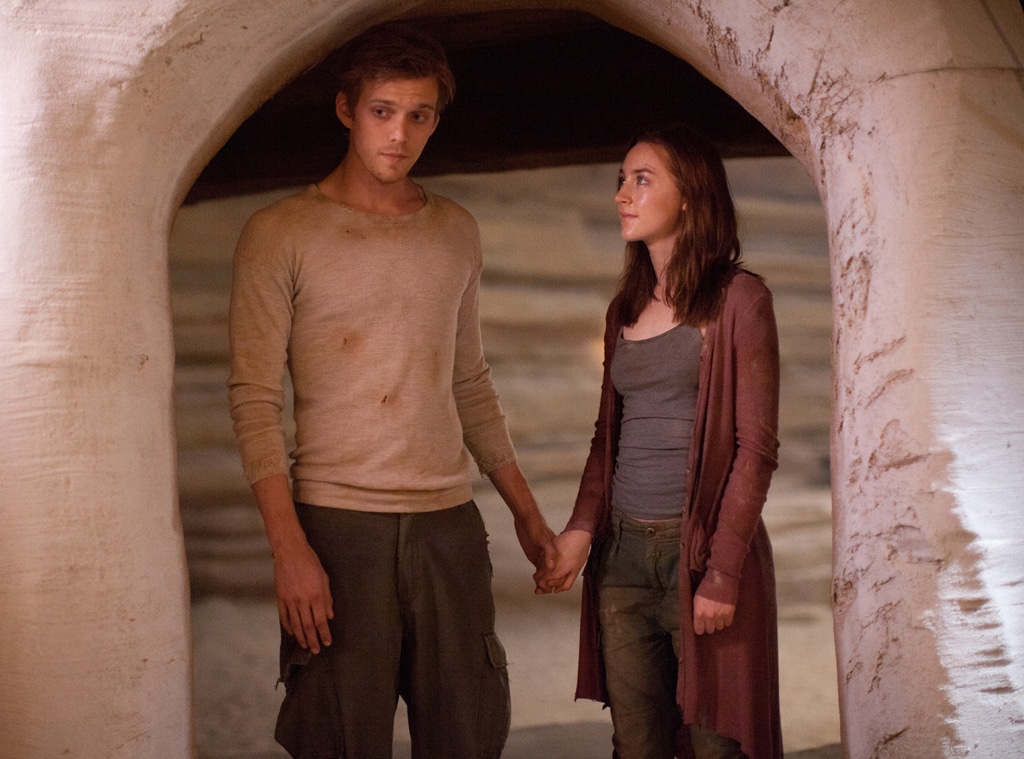 Open Road Films
Saoirse Ronan is one lucky gal.
Not only is the 18-year-old Irish actress the star of The Host (in theaters today), but she also got to kiss Max Irons and Jake Abel for the movie.
When she and Abel locked lips, she hadn't met his now fiancée, fashion writer Allie Wood.
Watch:
Did "The Host" Kissing Scene Spark Drama?
"I remember he sent her a bouquet of flowers…the day that were doing it and said, 'To the only girl I ever want to kiss,'" Ronan told me earlier today when she stopped by E! News to promote the sci-fi flick. "I thought that was just the loveliest thing."
Too sweet.
Wood obviously had no problem with the big-screen smooching. She and Ronan now call each other friends.
"She's literally one of the nicest people I have ever met in my life," Ronan said, adding with a smile, "And everyone likes Jake more because of Ally…They're the best couple. They really are."
We've got more Ronan for you. Come back to E! Online later on and also make sure to tune into E! News at 7 p.m. and 11:30 p.m.