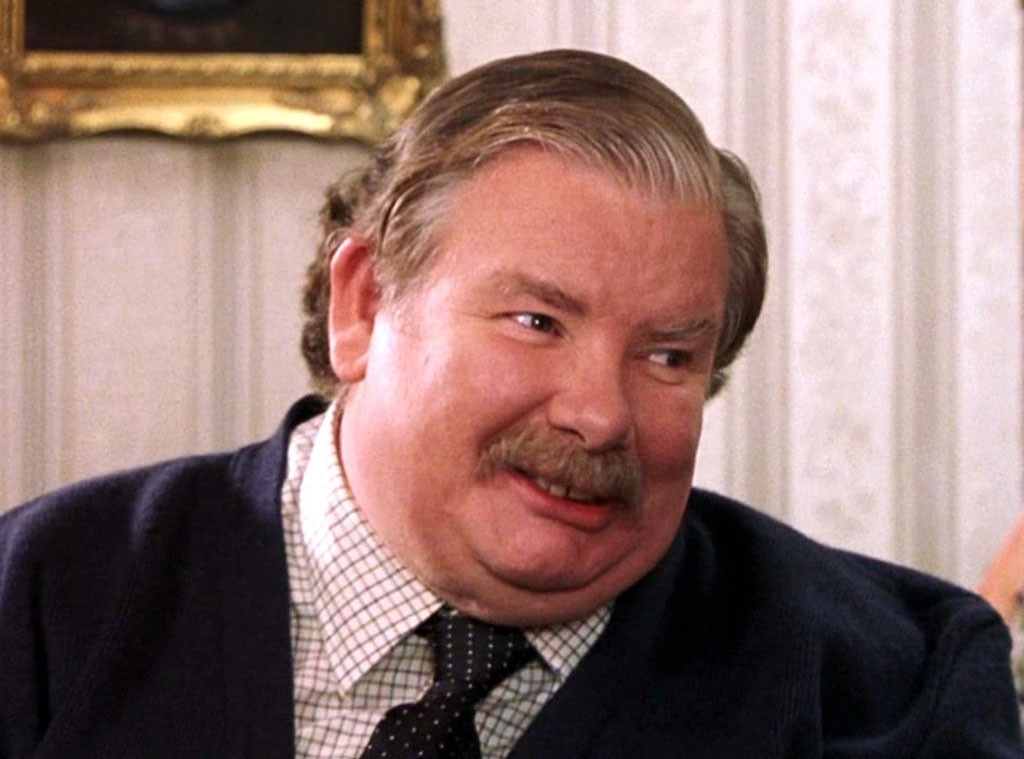 Warner Bros.
Moviegoers will certainly miss Richard Griffiths, the beloved character actor who played the callous Uncle Vernon in the Harry Potter movies.
With today's news that Griffiths died at age 65 from complications due to heart surgery, take a look back at his four-decade career, including the five movie roles he's sure to be remembered for.
1. The Harry Potter Films: Everyone's favorite boy wizard hated living with the Dursleys, who often mistreated him in favor of their own son, Dudley—at least until Harry was old enough to put them in their place. While Vernon wasn't the most sympathetic in the fantasy franchise, the portly Griffiths infused Potter's grumpy uncle with a sly sense of humor that helped send Harry on his merry way at the start of every adventure—even if Harry got the better of him at times with a nifty spell or two.
2. Withnail and I: This U.K. comedy classic saw the thesp play another uncle, this one flamboyantly gay. The story revolves around two out-of-work young actors, one of whom is the title character (Richard E. Grant), who suggests they take a restful holiday at his Uncle Monty's cottage. Only little do the duo expect the old boy to be there. Withnail and I wasn't a huge hit, but has a 93 percent rating on Rotten Tomatoes and has since gained a cult following, with Total Film voting it the third greatest comedy of all time.
3. The History Boys: Griffiths reprised his Tony and Olivier Award-winning role as Hector the teacher in this 2006 comedy-drama based on the play of the same name by Alan Bennett. Directed by Nicholas Hytner, The History Boys follows an unruly class of gifted teenage boys whom Hector is charged with preparing for their entrance exams to get into Oxford and Cambridge.
4. The Naked Gun 2 1/2: The Smell of Fear: American audiences will also recall Griffiths in what is arguably one of his best comedic turns as Dr. Albert S. Meinheimer and his evil double, Earl Hacker, who, alas, gets a helping hand (and crotch) from Leslie Nielsen's bumbling Police Lt. Frank Drebin. The sequel was a huge hit at the box office, grossing a then-impressive $86 million on a budget of $23 million.
5. Sleepy Hollow: Griffiths played Magistrate Philipse in this 1999 Tim Burton flick, who meets an unfortunate end at the hands of the Headless Horseman, setting Johnny Depp's Ichabod Crane off on a horrific adventure.