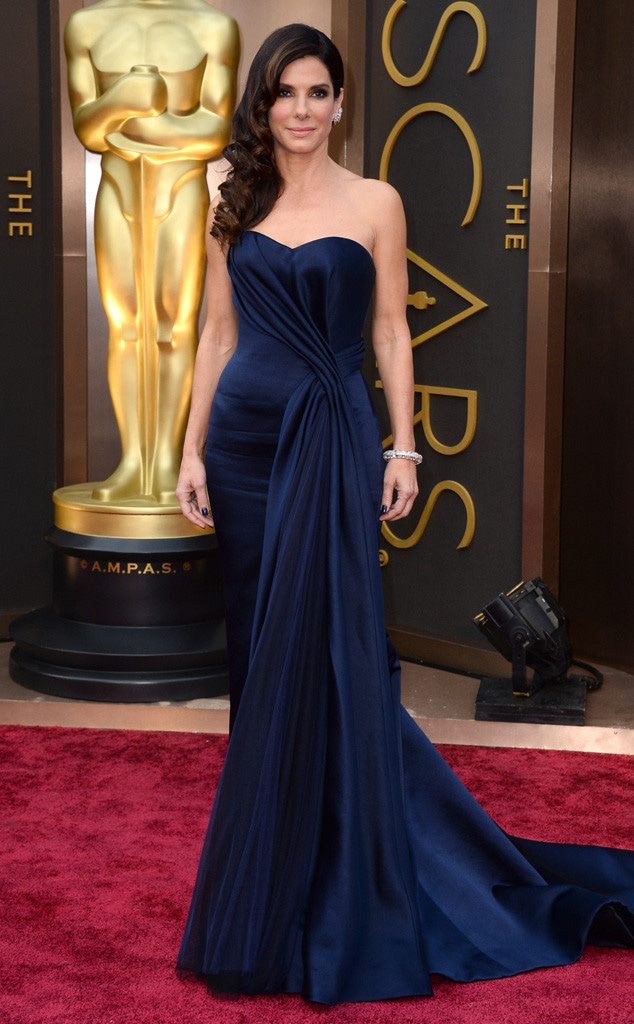 Jordan Strauss/Invision/AP
Happy Single Parents Day 2013!
It's never easy raising kids, but going at it alone? That takes some serious skill.
So in honor of all those who do, check out these seven amazing single celebrity moms we adore.
Jordan Strauss/Invision/AP
1. Sandra Bullock: In 2010, the Oscar winner and then-husband Jesse James were in the process of adopting a son together when their marriage fell apart. But Sandra still moved forward with her application and adopted her adorable son Louis Bardo Bullock. Sandra now lovingly refers to her 3-year-old little boy as "my Cajun cookie!"
Sam Sharma/Miguel Aguilar, PacificCoastNews.com
2. Denise Richards: This lady deserves a medal for her dedication to mommyhood! Not only does Denise dote on daughters Sam, 9,  Lola, 7, and Eloise, 1, she's also willing to lend a hand with ex-husband Charlie Sheen and Brooke Mueller's 2-year-old twins Max and Bob.
3. Michelle Williams: Matilda's father, Heath Ledger, tragically died in 2008, but mama Michelle has raised their daughter with an abundance of love. The Oz the Great and Powerful star is always out and about in Brooklyn with her 7-year-old. After Michelle's recent split with Jason Segel, she told AnOther magazine, "I find that when I'm working, there are only two things: there's my work and the kid. Everything else has to fall away."
4. Sheryl Crow: She loves her career, sure, but Sheryl really loves her sons Wyatt, 5, and Levi, 2. "I feel like I'm seeing the world again in a more innocent way," she told Katie Couric on Katie this past September. "These two little boys are experiencing life for the first time everywhere they turn." Still, this single mama admits raising two little boys "has made me really tired!"
Albert Michael/startraksphoto.com
5. Padma Lakshmi: This Top Chef beauty is always spending time with her 3-year-old daughter, Krishna. Krishna's father, Adam Dell, got into a custody dispute with Padma back in 2011, but the parents settled the matter out of court in their daughter's best interest. Now, as you can see, Padma and her mini-me are quite the adorable, inseparable duo!
6. January Jones: Fortunately, January's mothering skills don't resemble Betty Draper's! In fact, the Mad Men star is a loving, hands-on mom to her 1-year-old son, Xander. As far as we know, Xander's dad (who has never publicly identified) isn't in the picture, meaning January has the joys—and responsibility—of parenting all to herself.
7. Charlize Theron: This Oscar winner adopted her son Jackson, now 1, on her own. "I've always been very honest in saying I wanted a family," she told Vogue UK  last May. "I've always known I wanted a family. I don't think my mom could wait anymore!" Charlize added that she hopes "to be like my mom. Fair, tough, loving and supportive. My mom has made it possible for me to be who I am. Our family is everything."
Which single parents do you most admire? Let us know in the comments!