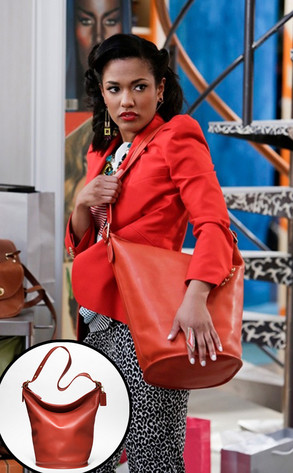 Courtesy: CW; Coach
Looking for the perfect everyday bag? If you tuned into The Carrie Diaries tonight, you just might find yourself suddenly smitten with a certain classic must-have, highly coveted by all of the characters!
That's right, in tonight's episode, Carrie, her arch nemesis Donna LaDonna and magazine editor Larissa Loughton (pictured here) all fought over this charming Coach Classic Duffle and for good reason.
This 'it bag' has been around since 1973 (hence, a total hit for the '80s-themed CW show), and is still perfectly posh today.