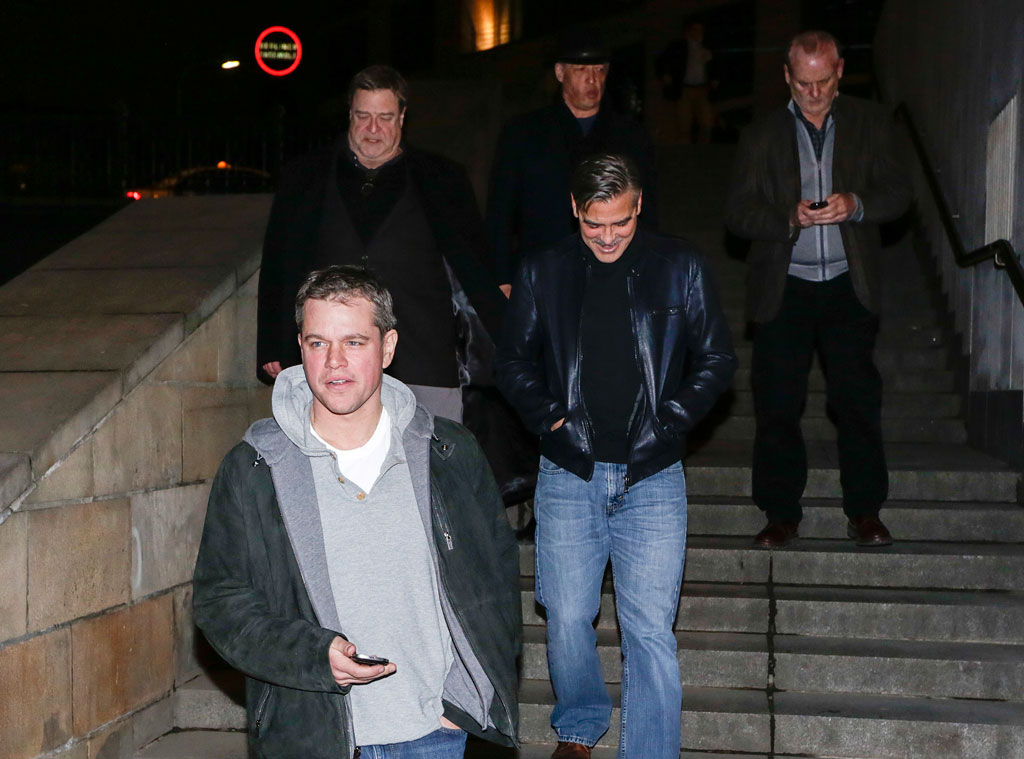 RKVideo / Splash News
Hallo, gentlemen!
George Clooney, Matt Damon, John Goodman and Bill Murray grabbed dinner Friday in Berlin. While all four guys looked handsomely casual as they made their way down the steps, we'd have to award Clooney best-dressed for his jeans and leather jacket.
Damon, Goodman and Murray have all been cast in The Monuments Men, an upcoming film written and directed by Clooney. The story centers on a crew of art experts united to recover Nazi-stolen works before Hitler destroys them.
Sounds like a powerful story with one very strong cast!