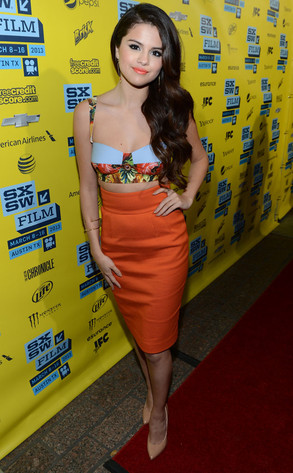 Michael Buckner/Getty Images for SXSW
Selena Gomez got her party on last night.
The 20-year-old beauty was in Austin, Texas, for the SXSW screening and party for her indie flick Spring Breakers.
Gomez was stunning in a colorful Dolce & Gabbana skirt and top, Iwona Ludyga earrings and some killer heels alongside her costars James Franco, Ashley Benson, Rachel Korine (Vanessa Hudgens was a no-show because she's sick in bed in L.A.) and director Harmony Korine.
Who did Justin Bieber's ex bring with her? Some friends and cousins. She was also with her grandparents, but they took off before the screening. Thank goodness, because the film is packed with drinking, drugs and sex.