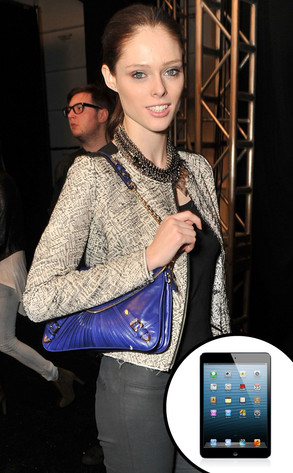 Stephen Lovekin/Getty Images; Apple
Coco's loco for gizmos!
The Face coach Coco Rocha may have shot to fame as a top model hawking luxe designer wear, but the 24-year-old admits to being a tech geek at heart.
Her latest obsession? "My mini iPad," she told us recently backstage at New York Fashion Week.
"I'm obsessed with anything that's tech—I love tech," she raved. So much so, it seems, that she's willing to trade frocks for gadgets.