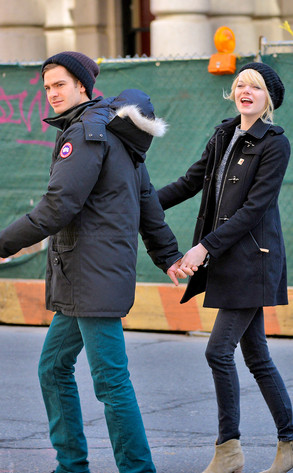 Splash News
How cute are Andrew Garfield and Emma Stone?
The Amazing Spider-Man 2 costars turned real-life lovers are still going strong, as witnessed by the photograph of the duo happily strolling through New York City hand-in-hand after having breakfast.
The couple were bundled up in coats and beanies while good-naturedly waving hello to onlookers in the West Village.