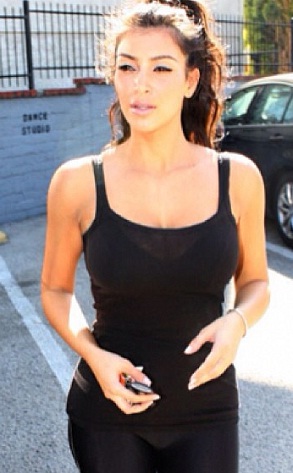 Instagram
You can always count on the Kardashians for Throwback Thursday pics!
This week, Kim Kardashian took to Twitter to post some pics from her Dancing with the Stars days...maybe she's getting in the spirit since the new cast was announced a few days ago?
"Another dancing throwback!" wrote Kim. "Me leaving dance rehearsals #IWasSoooooSkinny"