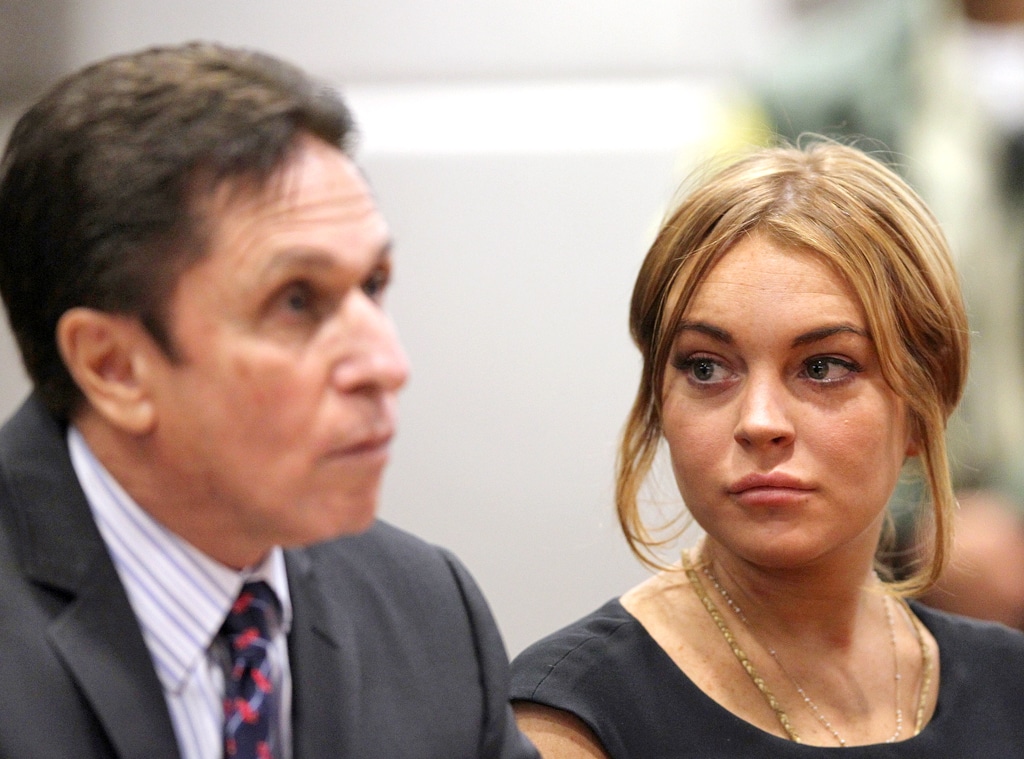 David McNew/Getty Images
Lindsay Lohan's lawyer has made an unexpected move.
Mark Heller, the attorney who took over representing LiLo in her ongoing probation violation case, filed a legal motion on Friday to put the case on a "slow track" in order to give the troubled actress time.
According to the court documents, Heller argues that there should be a "continuance" on the case because it will "enable the Defendant who is pursuing and participating in certain activities which will benefit her and afford her more of an opportunity to be a productive and responsible person and contributor to society."
A source tells E! News that the activities proposed will include "various public service and various charitable efforts."
"She's finally made a decision to turn her life around," the source added.
The documents continue to state that, "the Defendant has made a commitment to herself to elevate her life and participate in activities which will advance her desire to lead a model life." 
The motion also seeks to dismiss charges made against Lohan after police claimed she lied about who was driving her Porsche when she was involved in a Santa Monica car crash back in June, claiming specific procedural irregularities in the ways authorities responded to the incident.
It sure hasn't been a good day for Lohan. Earlier today, the embattled Liz & Dick star for hit with a $56,000 tax lien for 2011.