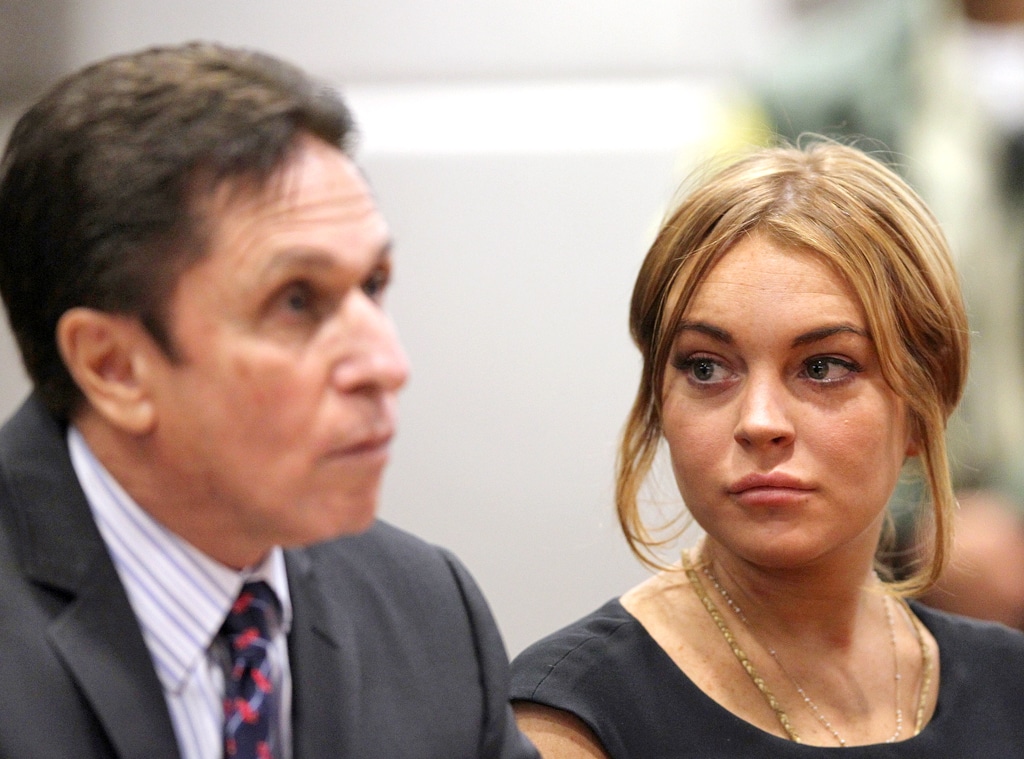 David McNew/Getty Images
Lindsay Lohan barely made her court date after overcoming the flu to take an 11th-hour flight to Los Angeles—apparently, her lawyer's personal mantra must have rubbed off on her!
LiLo's attorney, Mark Heller, arrived for the embattled starlet's probation-violation hearing Wednesday in a Hummer sporting the license plates "IMTRYNG."
And indeed, that's exactly what Lohan did after seemingly moving mountains to catch a red-eye from New York City late Tuesday night.
That license plate wasn't the only statement Heller attempted to make at the courthouse: Immediately after the hearing, the legal eagle held a 10-minute press conference while clutching a Louis Vuitton briefcase with a rabbit-foot key chain that, he said, was for "good luck."
During the press conference, Heller said explained LiLo's last-minute appearance, saying, "Lindsay was suffering from an upper respiratory condition..and was counseled by her doctor not to travel. But at the last minute she did feel better...and came here out of respect."
He also remained optimistic about his client's case, calling Lohan "a brilliant young lady...[who] will rise to the occasion and will be fine."
Although LiLo's probation remains revoked, a trial has tentatively been set for March 18.
—Reporting by Claudia Rosenbaum and Marcus Mulick
Watch:
LiLo's Attorney Gives an Update