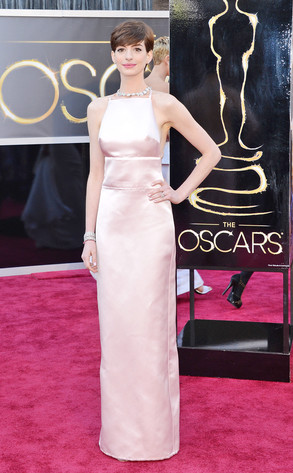 Jason Merritt/Getty Images
When it comes to selecting the Oscar gown, it's no surprise that quite a bit of careful analysis goes into the strategic style selection.
After all, an Oscar dress on a nominee, let alone a winner, will forever be remembered in history.
So upon seeing Anne Hathaway in a blush-pink Prada design on last night's red carpet, we couldn't help but wonder what happened to her trademark Valentino couture loyalty. After all, the star has consistently worn the designer on countless red carpets, and even had Mr. Valentino design her wedding dress months ago.