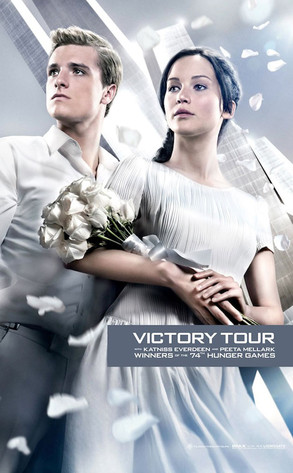 Lionsgate
Catching Fire is white-hot!
No, really: Jennifer Lawrence and Josh Hutcherson rock all-white "victory" attire in newly released posters for the highly anticipated sequel to the 2012 blockbuster.
In them, Lawrence's nerves-of-steel character, Katniss Everdeen, holds a bouquet of white roses as her costar, who plays fellow tribute-turned-ally-turned-paramour Peeta Mellark, stands close.