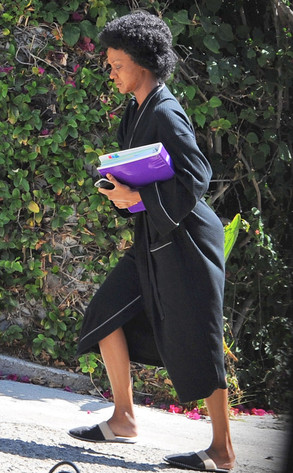 Cousart/JFXIMAGES.com
It sounds like critics who blasted Zoe Saldana for being cast as Nina Simone may have spoken too soon.
David Oyelowo, who costars with Saldana in the upcoming biopic Nina, says the Star Trek actress did an incredible job portraying the legendary jazz musician.
"I think a lot of people are going to be surprised of the sheer power of her," Oyelowo told us at yesterday's Essence Black women in Hollywood Luncheon. "She went to work. She is a huge admirer of Nina Simone and that crept into what she did. She wanted to tell the truth and every day we were on that set, that's what I saw. "