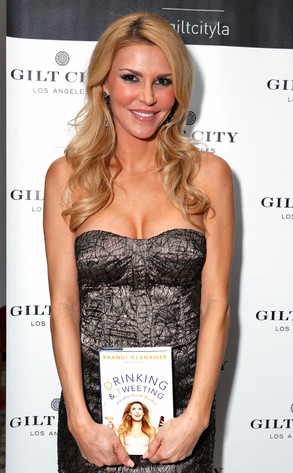 Courtesy: E Charbonneau/Perry B. Johnson
Is Brandi Glanville finally ready to bury the hatchet?
Perhaps you might have heard that The Real Housewives of Beverly Hills star, who just published a tell-all book titled Drinking & Tweeting, has been on a quote-tastic spree against ex-hubby Eddie Cibrian and the woman he left her for, LeAnn Rimes.
The glorious result, courtesy of Glanville's phenomenally unfiltered id, is a spectacular post-breakup free fall that includes slashed motorcycle tires, a vaginal-rejuvenation touch-up and at least one case of a maligned "little tramp."
But that may all soon be bygones—at least according to Glanville: After she's done promoting her book, the 40-year-old vows she's done trashing, mauling and disemboweling her ex and his new missus.