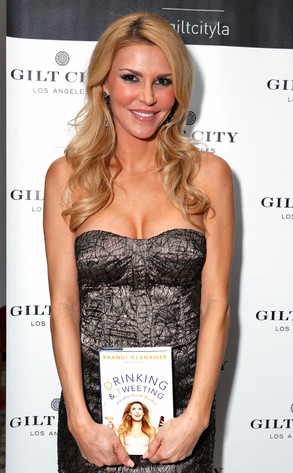 Courtesy: E Charbonneau/Perry B. Johnson
Brandi Glanville is one woman who's serious about revenge.
In an interview with Glamour's March issue, the Real Housewives of Beverly Hills star admits to slashing then-husband Eddie Cibrian's motorcycle tires in the wake of his affair with LeAnn Rimes.
"I got a knife, and I went out to the garage. I just took it to both of his Harleys," she recalls. "I hated those bikes—my dad had almost died in a motorcycle accident. I had never wanted Eddie on them, because we had children. I slashed all of the tires, and it felt so good."