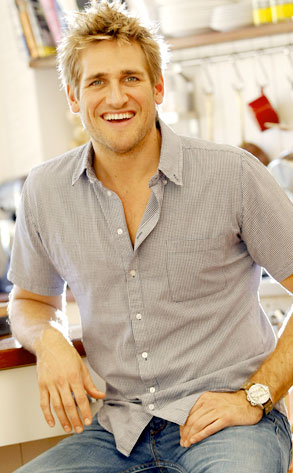 Sam Ruttyn/Newspix/Getty Images
If you waited until the last minute (like us) to make your V-Day dinner reservations, you're probably encountering the same problem the rest of us are: every place in town is packed!
Not to worry, though, you can cook up an even more romantic evening at home—and we got tips from celebrity chef Curtis Stone to help you along the way!
Here's what he had to say:
Keep it Simple: "Don't overcomplicate it, that's the first tool…something simple," he says. In other words, if you want to try that crazy complicated new dish you've been craving, save it for another day!