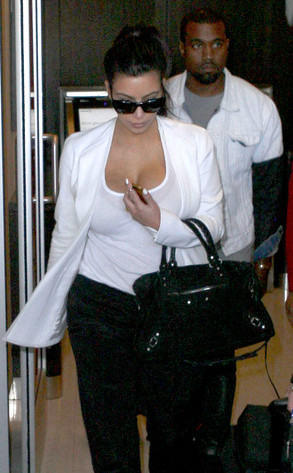 AKM-GSI
There were no pat downs or awkward standing poses for Kim Kardashian and Kanye West.
While trying to make their connection flight from John F. Kennedy airport to LAX after flying in from Brazil yesterday, E! News confirms that Kimye cleared customs and then completely bypassed one of the most important stops—security.
So what happened?!
"This was a lapse in judgment by one of our employees. We're working closely with the Transportation Security Administration and speaking to the individuals involved to better understand what happened," American Airlines told E! News in a statement.