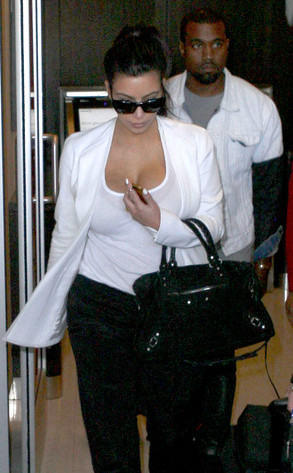 AKM-GSI
Welcome home, Kim Kardashian and Kanye West.
The duo touched back down in Los Angeles today after a beautiful vacation in Brazil with Will Smith for some touristy travels and carnival partying (on Smith's balcony) in Rio de Janeiro.
And don't worry, if you missed all the fun, Kim got it all on video.