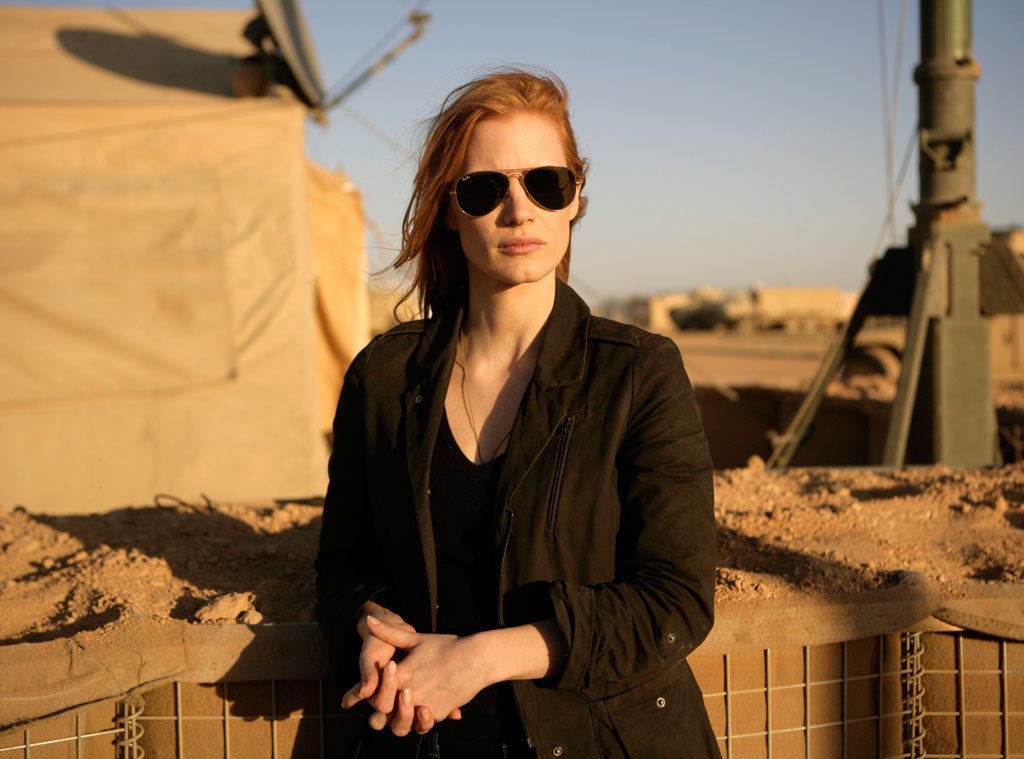 Courtesy: Jonathan Olley/Columbia Pictures
The Navy SEAL who took out Osama bin Laden hailed Jessica Chastain's performance as Maya—the intrepid CIA agent who located the fugitive Al Qaeda leader as portrayed in the Oscar-nominated movie Zero Dark Thirty—as simply "awesome."
And he would know, having met the real Maya, whose identity remains top secret for obvious security reasons—like his own.
"They made her a tough woman, which she is," said the special-ops soldier, referred to only as "The Shooter," in an interview with Esquire, his first public remarks since retiring from the military last year.
After seeing ZDT last month, the Shooter mostly had minor criticisms with the film, he told the magazine. For instance, he noted no one on SEAL Team 6 would yell "Breacher!" when one of them needed doors blown from bin Laden's Abbotobad compound.
"Are you f--king kidding me? Shut up!," said the Shooter, noting that SEALs' standard procedure is to observe strict radio silence, communicating with their explosives expert using a fist to the helmet.
He also pointed out that the tactics on the screen "sucked;" "the mission in the damn movie took way too long" compared to the real thing; and no one actually called out bin Laden's name when they were coming up the stairwell toward his third-floor bedroom, among other inaccuracies.
"When Osama went down, it was chaos, people screaming. No one called his name," said the hero. "They Hollywooded it up some."
Otherwise, he called the film "fun to watch."
No doubt Chastain will be relieved to get a thumbs-up, though whether or not she wins an Oscar, we'll have to wait until Feb. 24 when the Academy Awards airs live on ABC.