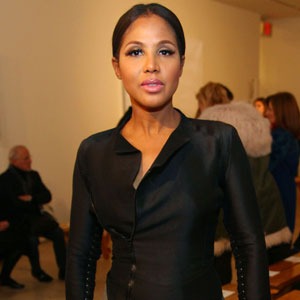 Astrid Stawiarz/Getty Images
Toni Braxton is quitting her day job.
After more than two decades in the music business, the "Breathe Again" chanteuse has announced plans to retire from recording to pursue a burgeoning career on the small and big screen.
"For what I do I have to love it. I have to feel that excitement and it's gone," the 45-year-old Braxton told theGrio. "I'm just not going to do any albums anymore; maybe touring occasionally here and there because I love performing, but not as much as I did in the past. But no new projects."
The R&B star has sold over 60 million records worldwide and won six Grammy Awards. Her last batch of original material was 2010's Pulse, though in 2012 she did release the dance-pop single "I Heart You" from a yet-to-be-issued eighth studio album.
However, in recent years, she's struggled with various personal woes—from her highly publicized bankruptcy filing in 2007 and foreclosure on her Duluth, Ga. mansion, to her disclosure in 2010 that she suffers from the autoimmune disease lupus, which landed her briefly in the hospital last December with complications.
Since recovered, Braxton has been turning her attention full-time to expanding her acting resume.
Along with two stints on Broadway (playing Belle in Disney's Beauty and the Beast and the titular queen in Aida), appearing on the seventh season of Dancing With the Stars, and headlining her own WE TV's reality series, Braxton Family Values, the "Unbreak My Heart" crooner is eager to do more film.
After a turn opposite LL Cool J and Jada Pinkett-Smith in the 2002 flick Kingdom Come, Braxton recently landed her first lead role as a small-town Alabama gospel singer and single mom who falls for a Jewish cantor from Brooklyn in Lifetime's Twist of Faith, which premiered on Saturday and also featured her 9-year-old autistic son Diesel.
The songbird told the website that she now wants to pursue more challenging parts, like playing a lesbian.
"I would like to play a lesbian," she said. "I don't know why. And do a whole make-out scene and the whole thing; just something completely different than people would expect from me. Not a lipstick lesbian, either."
Her new focus on acting, she added, was partly to get away from reality as well.
"I hate to have reality star behind my name," added Braxton, whose third season of Braxton Family Values debuts on March 14. "That's just not what I wanted to be when I grew up."
We wish you luck, Toni.