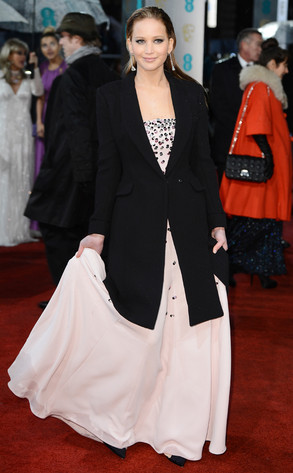 Ian Gavan/Getty Images
Before the stars battled it out for BAFTA gold today, they hit the red carpet to show off their Sunday's best.
Among the lovely nominees, Jennifer Lawrence looked stunning in a Dior Haute Couture gown, while Hollywood's leading men like Ben Affleck and George Clooney opted for conservative dark-hued suits.
Other stars went bolder, like Jessica Chastain who absolutely popped in bright blue. And the often impish Helen Mirren surprised everyone with pink hair and a flowing white gown.
The British Academy of Film and Television Arts Awards is often considered to be an Oscar predictor, giving clues as to which actors and films will take home Academy Awards Feb.24.
Take a look at all the BAFTA fashions!